How To Choose The Right Ice Hockey Skates & Find The Ultimate Fit
Why is getting the perfect hockey skate fit important?
Well-fitted ice skates not only help you to perform your best, but they'll help you to avoid pain and injury whilst you're on the ice.
It may seem a daunting choice from all of the available ice skate models in store and online, but we want choosing your next skate to be an enjoyable experience, so we've put together this skate fitting guide.

A skate that isn't properly sized can be uncomfortable and painful, impacting on your performance and enjoyment. An ill-fitted skate can cause blisters, damage the vital support in the boot, or ruin your enjoyment of the game.

We've used our expert knowledge to advise on how to choose the best ice hockey skate for you and to help you to avoid these issues.

The basics - how should ice hockey skates fit?
Don't presume you require your usual shoe size! Typically, you will end up in a skate that is smaller than your regular shoe size.
Fit is key.
When purchasing skates for younger players, compensating for growth and buying bigger skates, may hinder your little one's enjoyment and development. It is better to choose a mid-price skate that fits now instead of high-end professional ice skates that will fit next year.
The ideal fit for ice hockey skates is snug with the least amount of negative space. This may feel strange to some people initially, as this is much more fitted than regular footwear.
Top tip: when you're trying on a new skate, make sure you wear the ice skate socks you plan on wearing during skating. We recommend a thin performance skate sock. Whether you opt for a low or high sock is down to personal preference.
Ice hockey skates are designed for exactly what they say - playing ice hockey.
Ensure you buy a player skate or goalie skate - don't buy a recreational skate, a speed skate or a figure skating skate; they are used for different sports and require a different fit.
Skate stiffness is important. Usually, the stiffer boots are a better choice for experienced or heavier players as they have strong ankle support and enhanced power. Although a reasonable level of stiffness is required for newer and lighter players so there's enough support, a very stiff boot can impact movement on the ice for beginners.
Size up at home
There are two ways to find your hockey skate size if you're ordering online. The first is quick and simple using your shoe size. The second is much more accurate and is our recommendation.
Shoe size to hockey skate size guide
The simplest way is to use your shoe size to find what size skate is likely to be the best fit. Assuming your shoe size is correct, we would recommend selecting a skate box size half to one size below your shoe size.
However, in our experience, we have found that the majority of players are not wearing the correct shoe size. In most footwear, you can accept a little more space without any detrimental effects on performance. This is certainly not the case with ice hockey skates. 
Therefore, if you cannot visit a local store to be sized by fitting experts, we would highly recommend using the more accurate method below.
Accurate measuring of skate length and width
Put on the socks you would wear to play hockey and trace around your foot onto paper (do so on a hard, flat surface). Make sure you keep your pen/paper straight so you don't trace underneath your foot.
Measure in millimetres (mm) from the furthest point of your toes to the back of your heel, giving you your foot length measurement. Using this measurement, take a look at our conversion chart below to find the most suitable size. 
When selecting your width fitting online (regular/D/EE etc.), if you typically have no width issues with normal footwear, we would recommend selecting a regular/D fitting. 
If you do have trouble with regular footwear widths, we would suggest trying the EE width option to cater for the wider foot.
Ice hockey skate sizing chart
How to test if your skates fit properly
It's vital that your ankle is supported when you're on the ice to avoid injury. The finger test is a great test used to check that your skate fits properly around your ankle.
Skate fit test for junior players
Loosen the skate laces to allow the foot to be pushed to the front of the skate with the toes brushing the end.


Slide to the edge of the seat so that you can see down the back of the skate.


From this position, check how many fingers can be slid between the hockey skate and the heel.


The ability to slide just one finger down and no more, is the optimum fit.


Should the skate be ill fitting, it will result in blisters, premature skate wear and a decrease in skating ability due to a lack of ankle stability.
Skate fit test for senior players
As leaving room for growth is no longer necessary, we are looking for a snug fit.


With the heel pushed into the back of the skate, tie the laces as you would for skating.


When stood up straight, your toes should brush the end of the skates.


Once you bend your knees and adopt the skating stance, your toes should no longer be touching the front. 
When the skates are tied, you should experience no heel lift when walking/skating. If your heel does move, this is a sign of an ill-fitting skate and your performance and comfort could suffer.
Scan your foot in store
Alternatively, you can visit us in store to be assisted by our fitting experts who will scan your feet. These foot scanners provide precise, accurate information to assist in finding the perfect skate fit for you.
Correct hockey skate fit diagram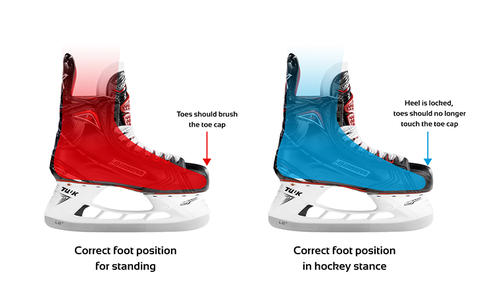 Correct foot positioning in your skates when standing, and when flexing your knee forward as if in a skating stance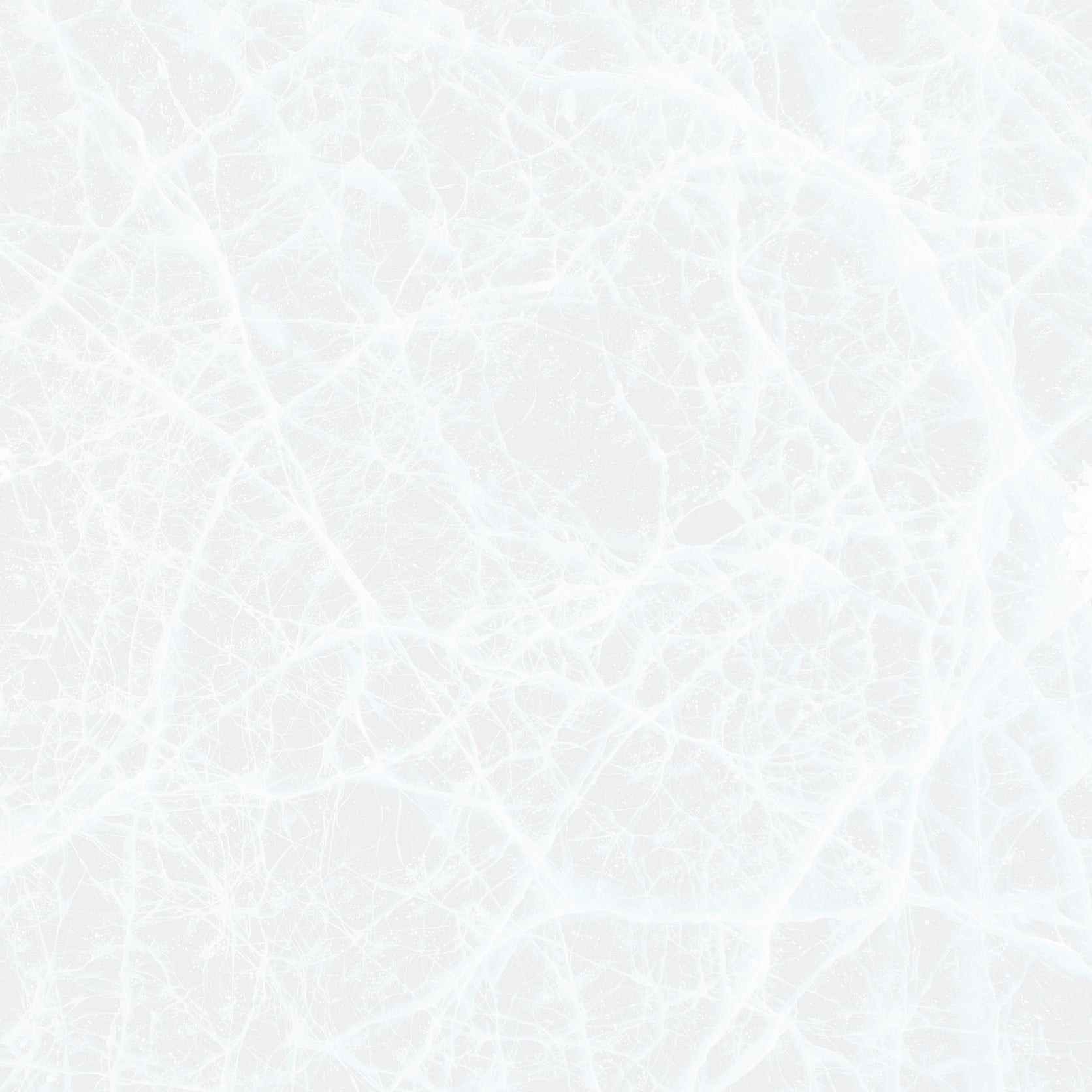 Bauer Skate Families
The Bauer performance skate fit system — built from the data science and analysis of 1,000,000+ foot scans.
Choose your skates based on your skating style. Vapor if you're a quick skater. Supreme if you're a powerful skater. Each collection is available in 3 distinct fits so that every foot shape is covered.
Get the skate you want, the performance you desire and the fit you need.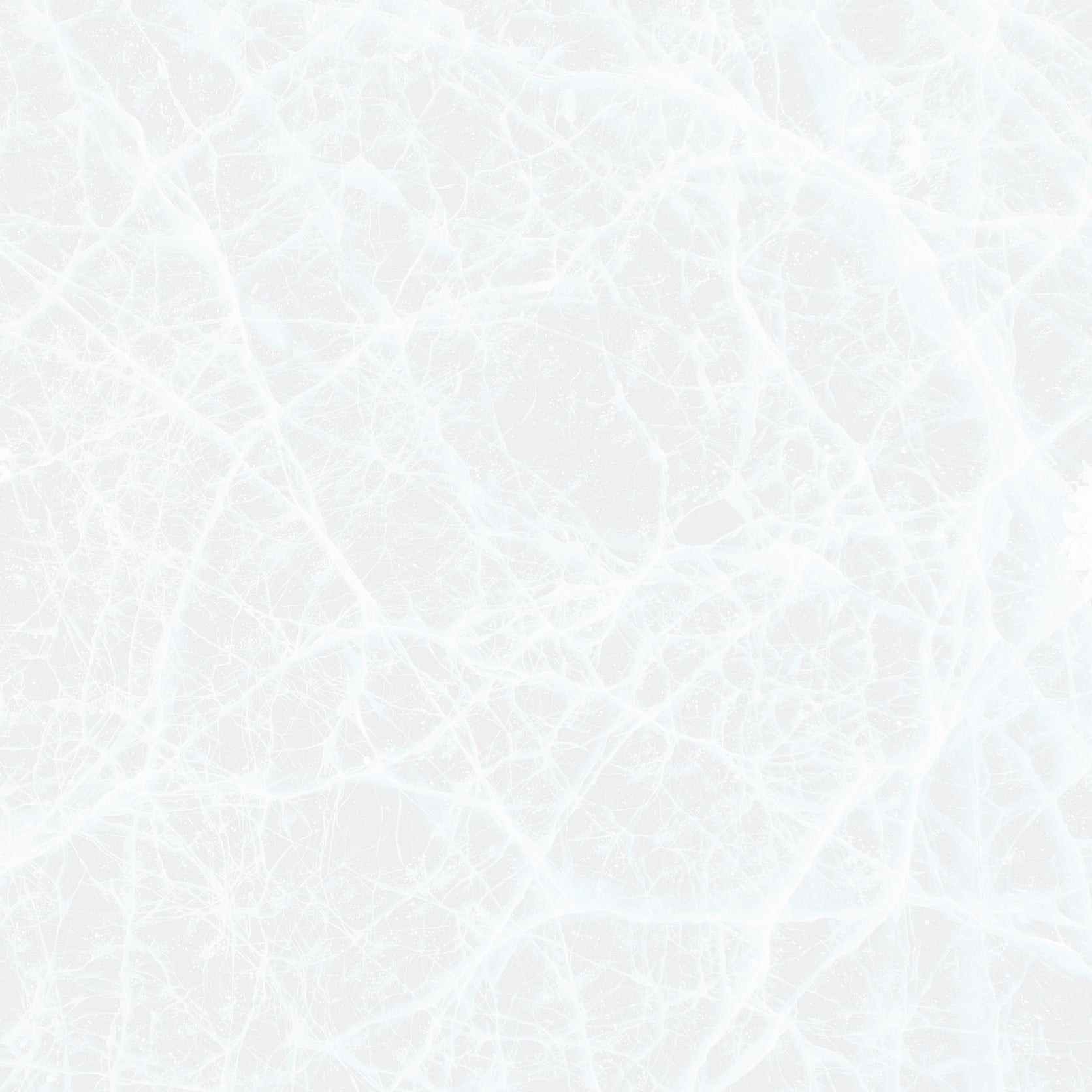 Designed for the power skater who wants ultimate top-end speed
Bauer Supreme Ice Skates
Explore the range in our Bauer skates collection
Bauer Supreme Skates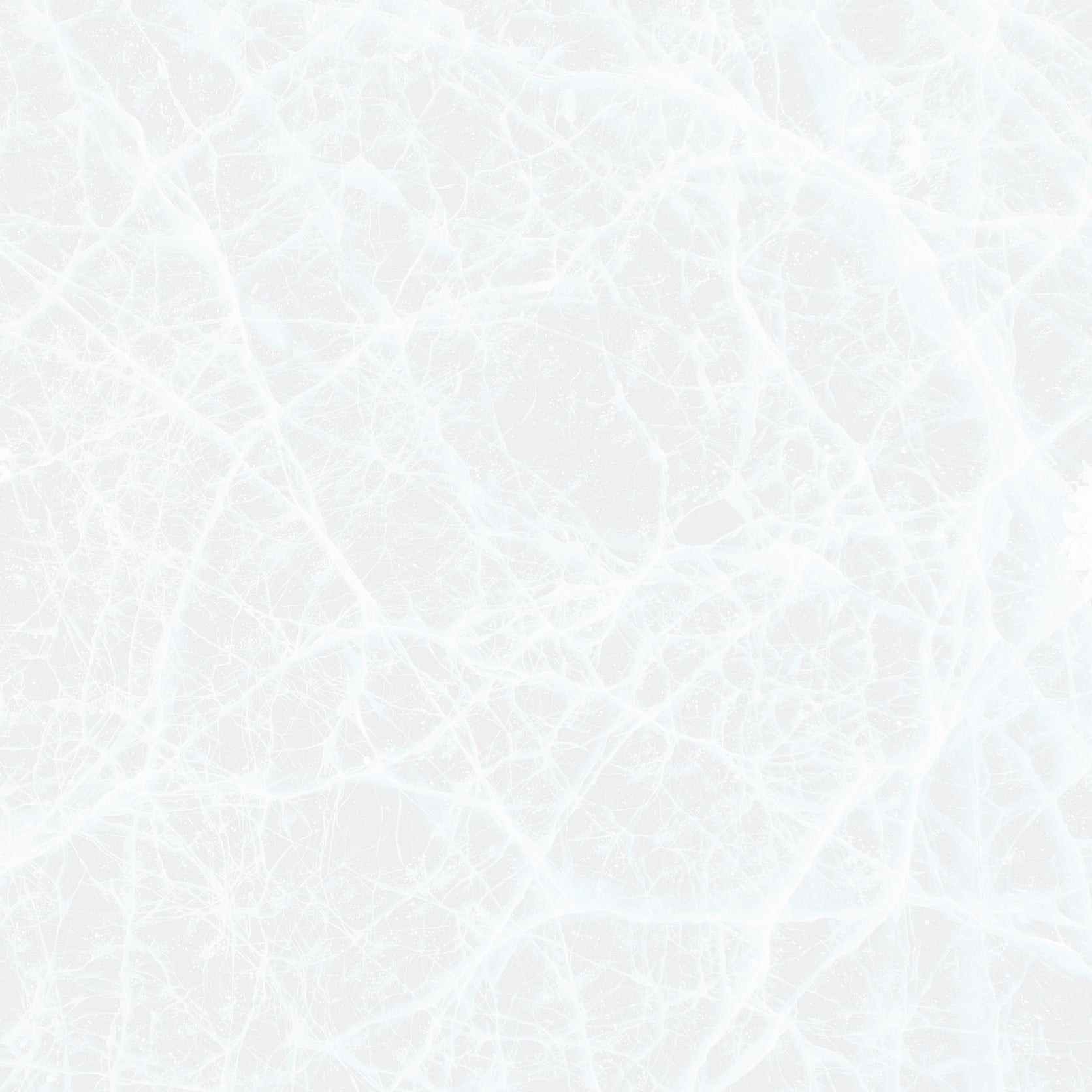 Built for the speedy and agile player looking for maximum side-to-side quickness
Bauer Vapor Ice Skates
Explore the range in our Bauer skates collection
Bauer Vapor Skates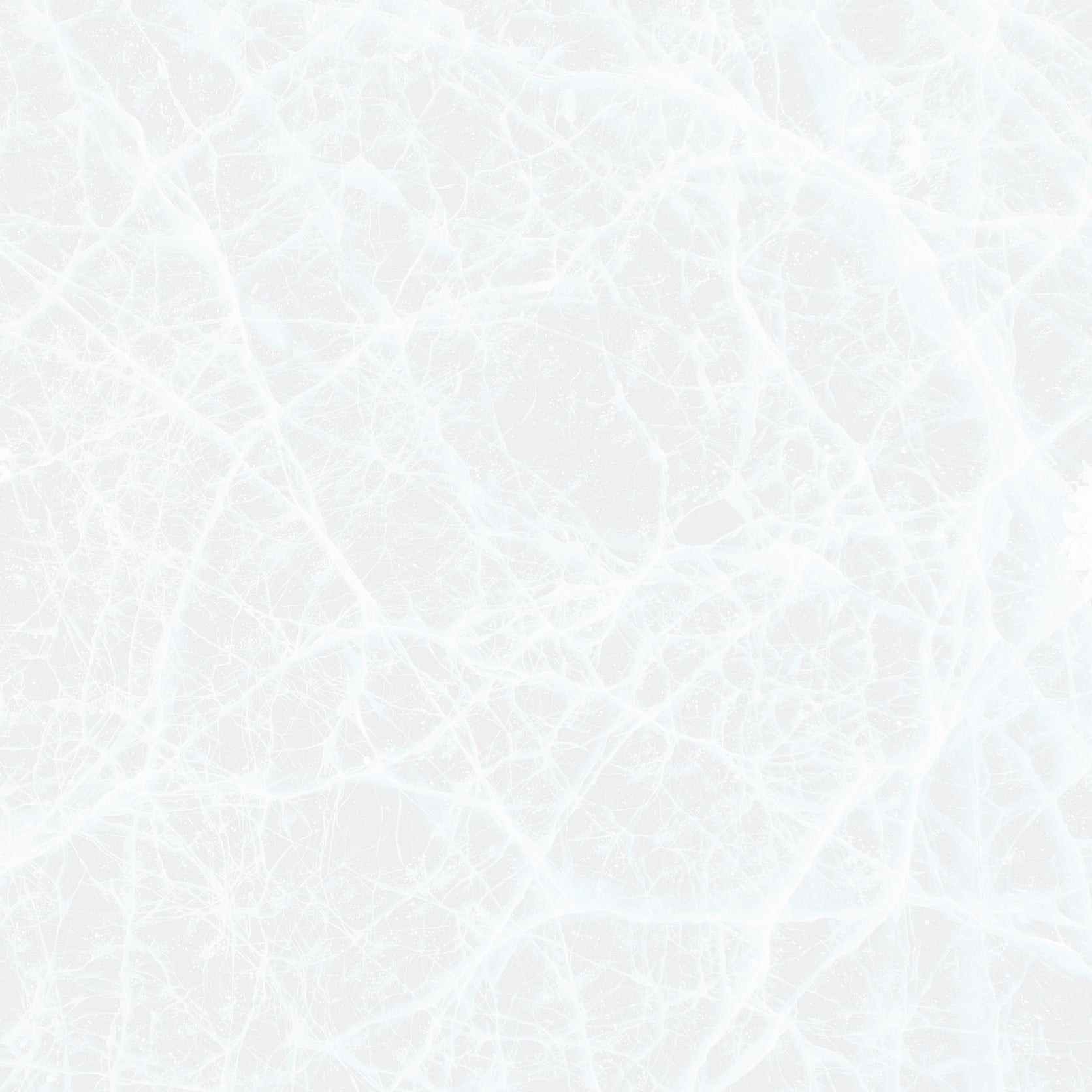 Bauer Ice Skate Fits
The Bauer performance skate fit system lets you choose the Vapor or Supreme skate that matches your style and performance AND be assured that you will be covered by one of our three distinct fits that encompass the widest range of foot shapes.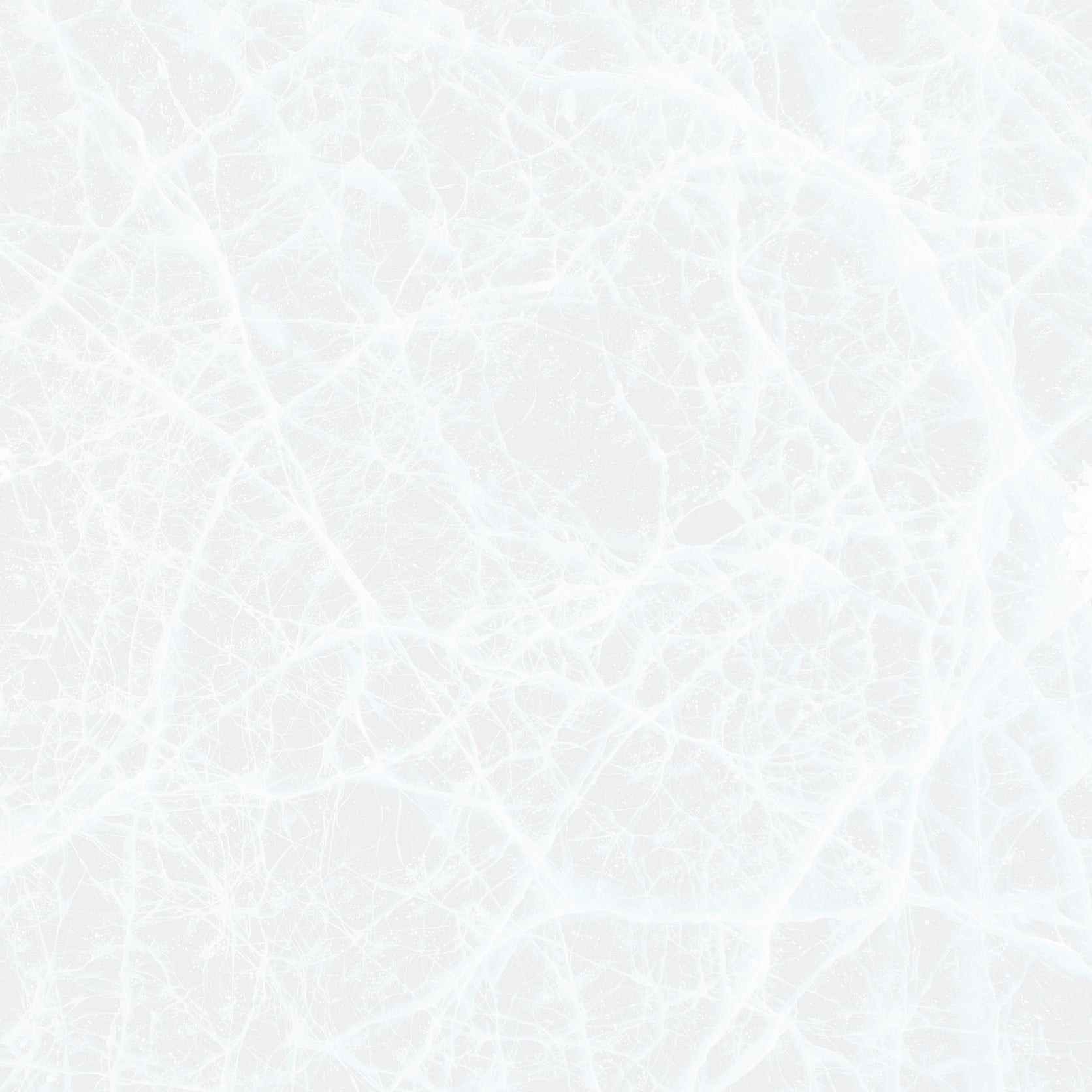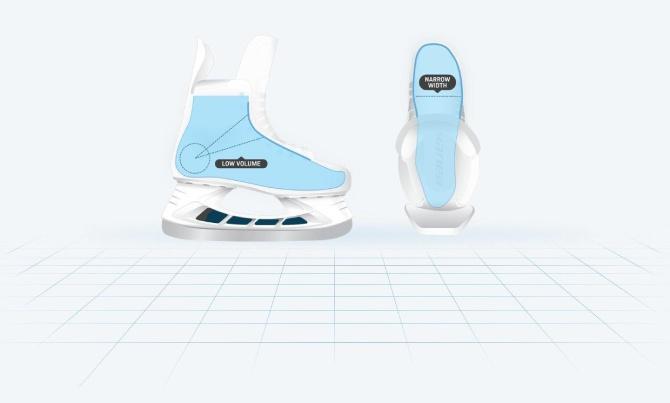 Fit 1 – Low Profile
Shallow heel depth, shallow instep height, minimal ankle wrap and a narrow forefoot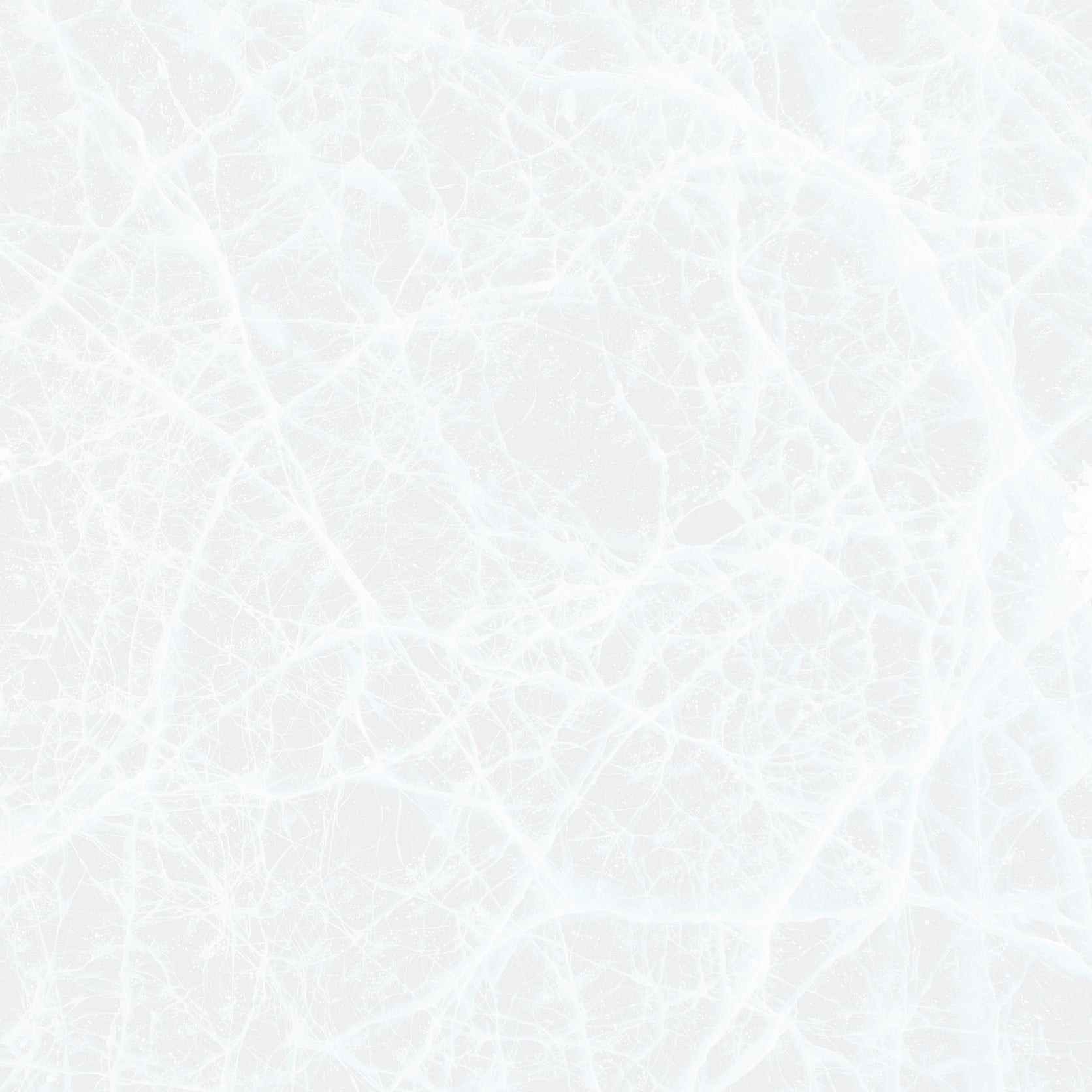 Fit 2 – Medium Profile
Standard heel depth, standard instep height, medium ankle wrap and medium forefoot width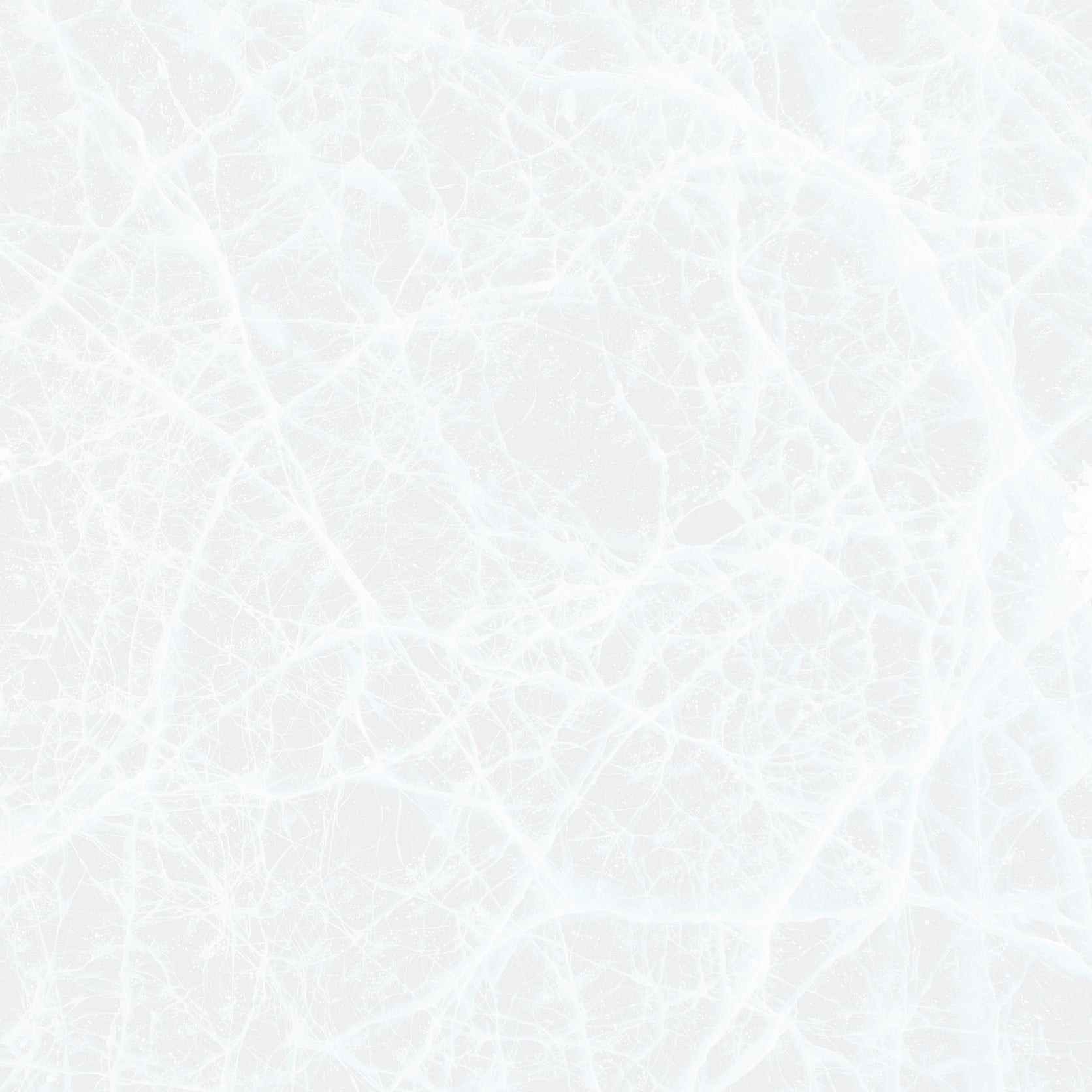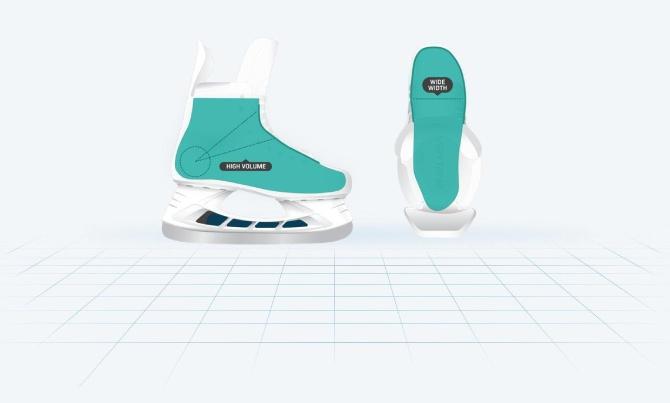 Fit 3 – High Profile
Deep heel depth, tall instep height, large ankle wrap and a wide forefoot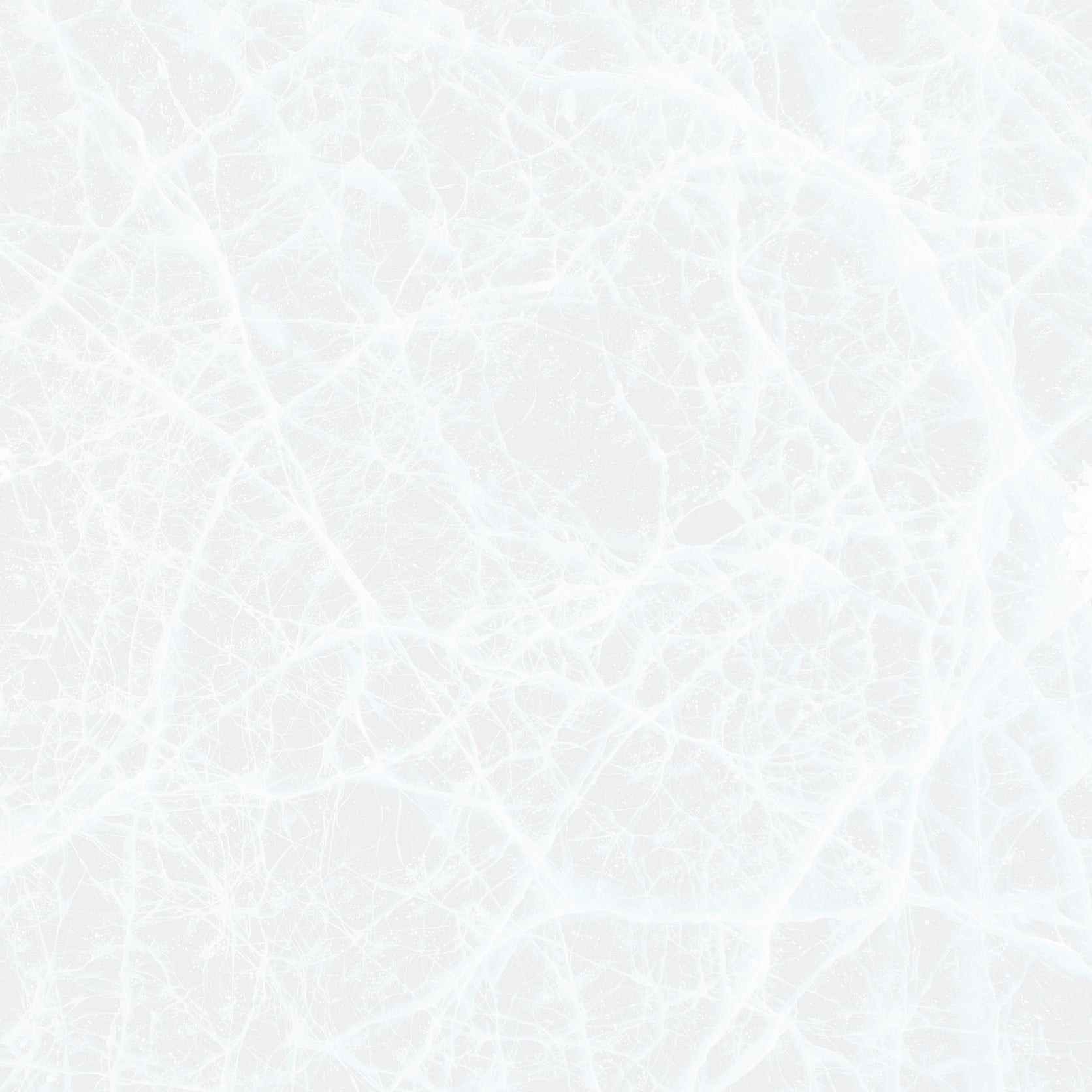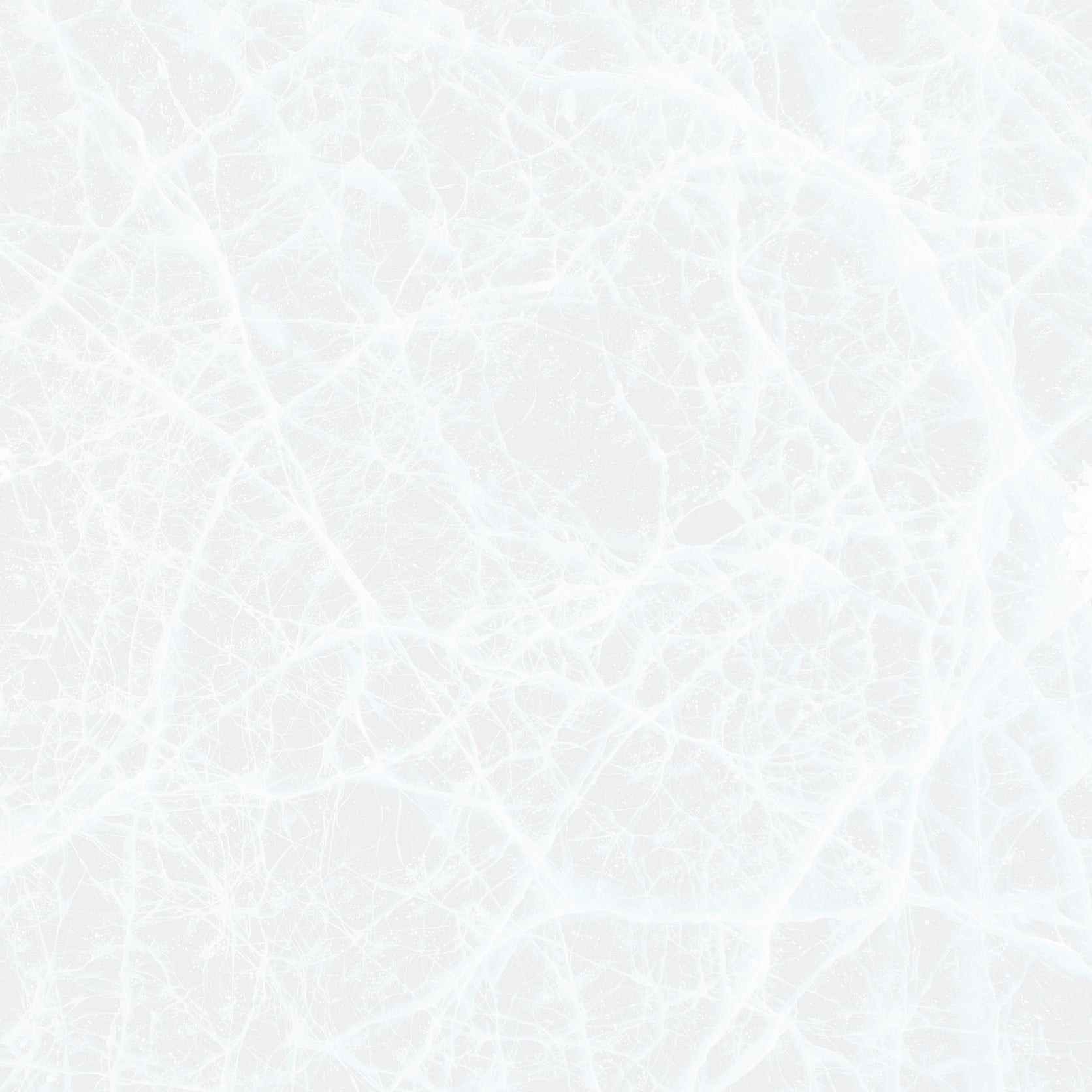 Built for agile players who move quickly and waste no time getting to the net
CCM Ribcor Ice Skates
Explore the range in our CCM skates collection
CCM Ribcor Skates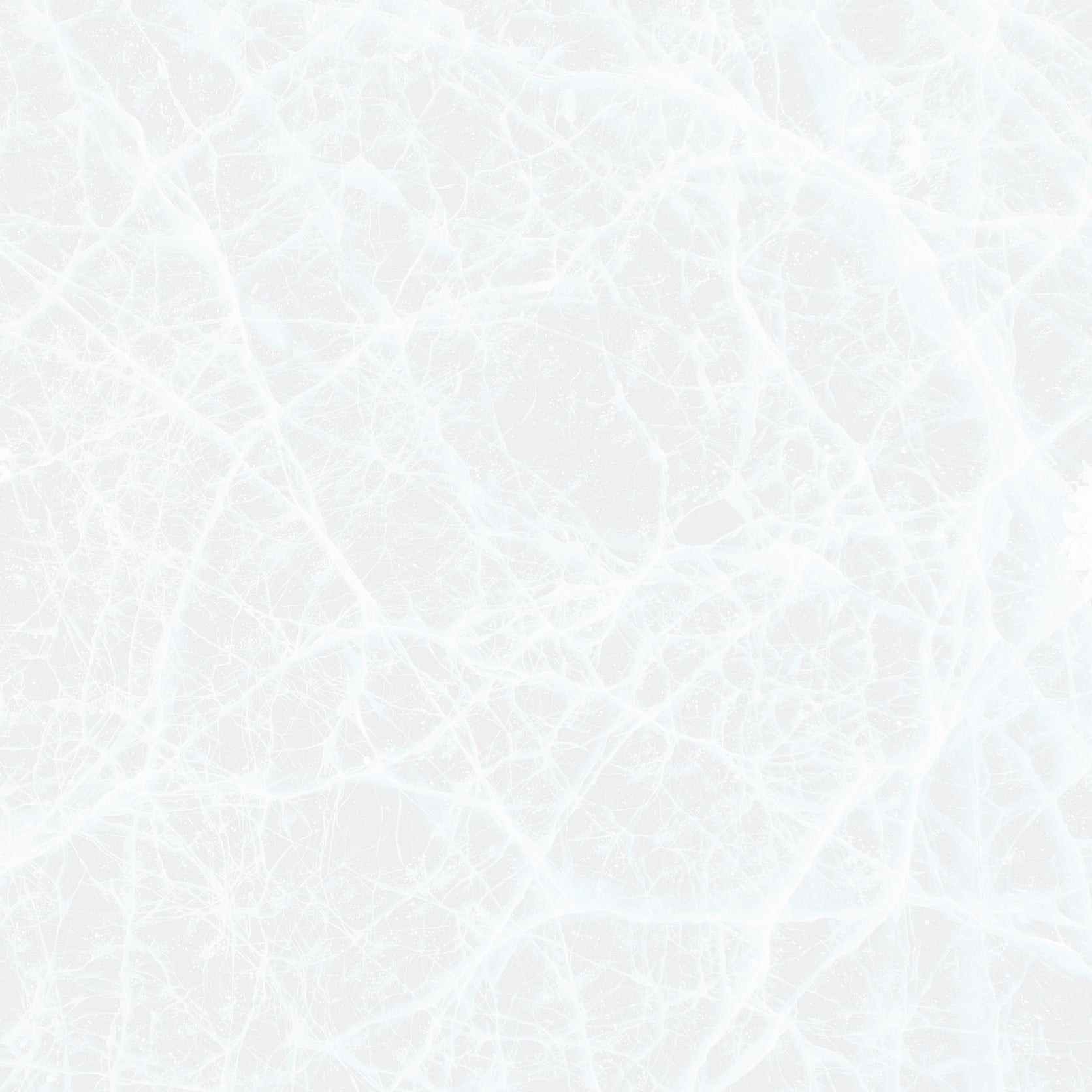 A light, fast skate with hybrid features for players who like to step on the gas
CCM Jetspeed Ice Skates
Explore the range in our CCM skates collection
CCM Jetspeed Skates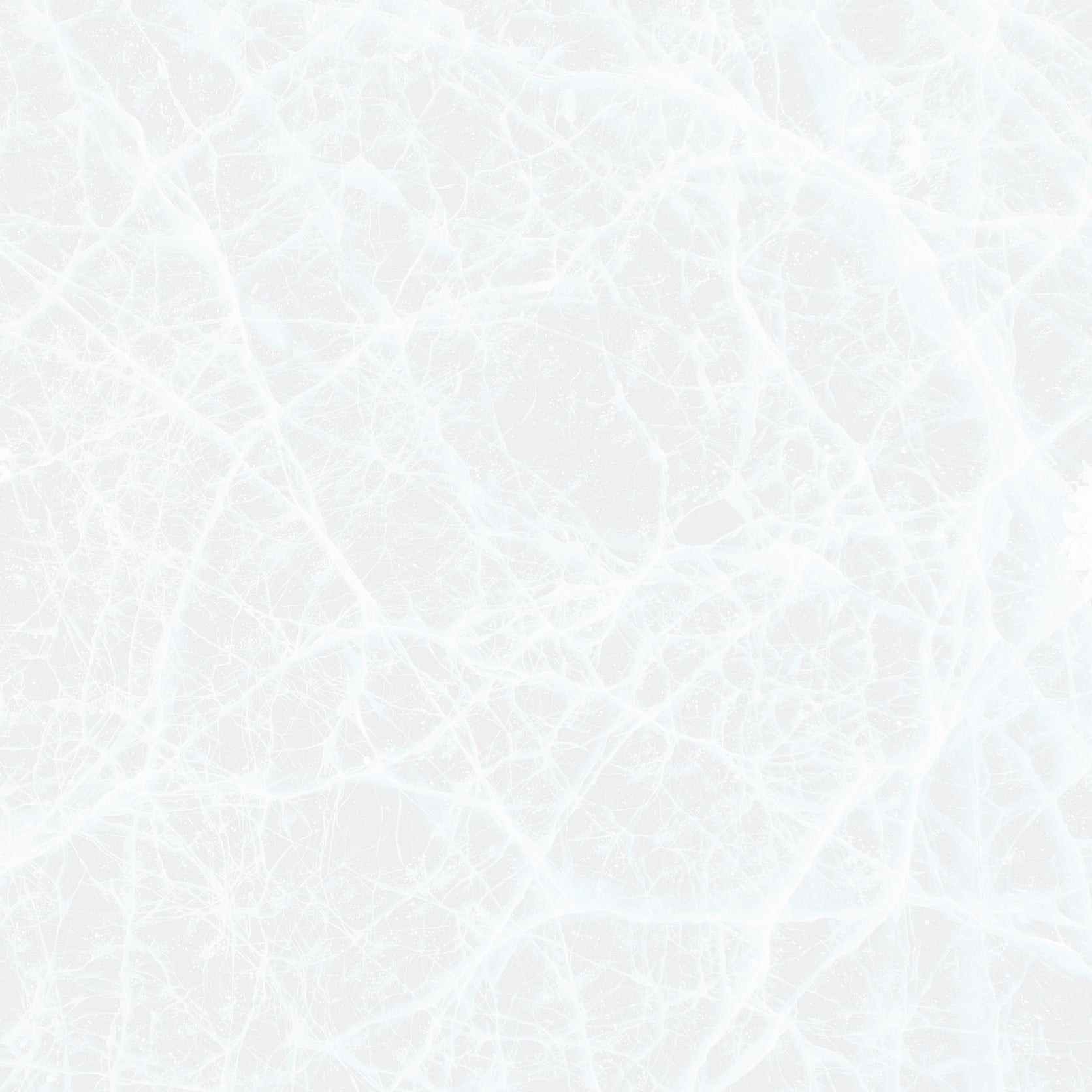 For players with strong strides and big power who go all out
CCM Tacks Ice Skates
Explore the range in our CCM skates collection
Shop CCM Tacks Skates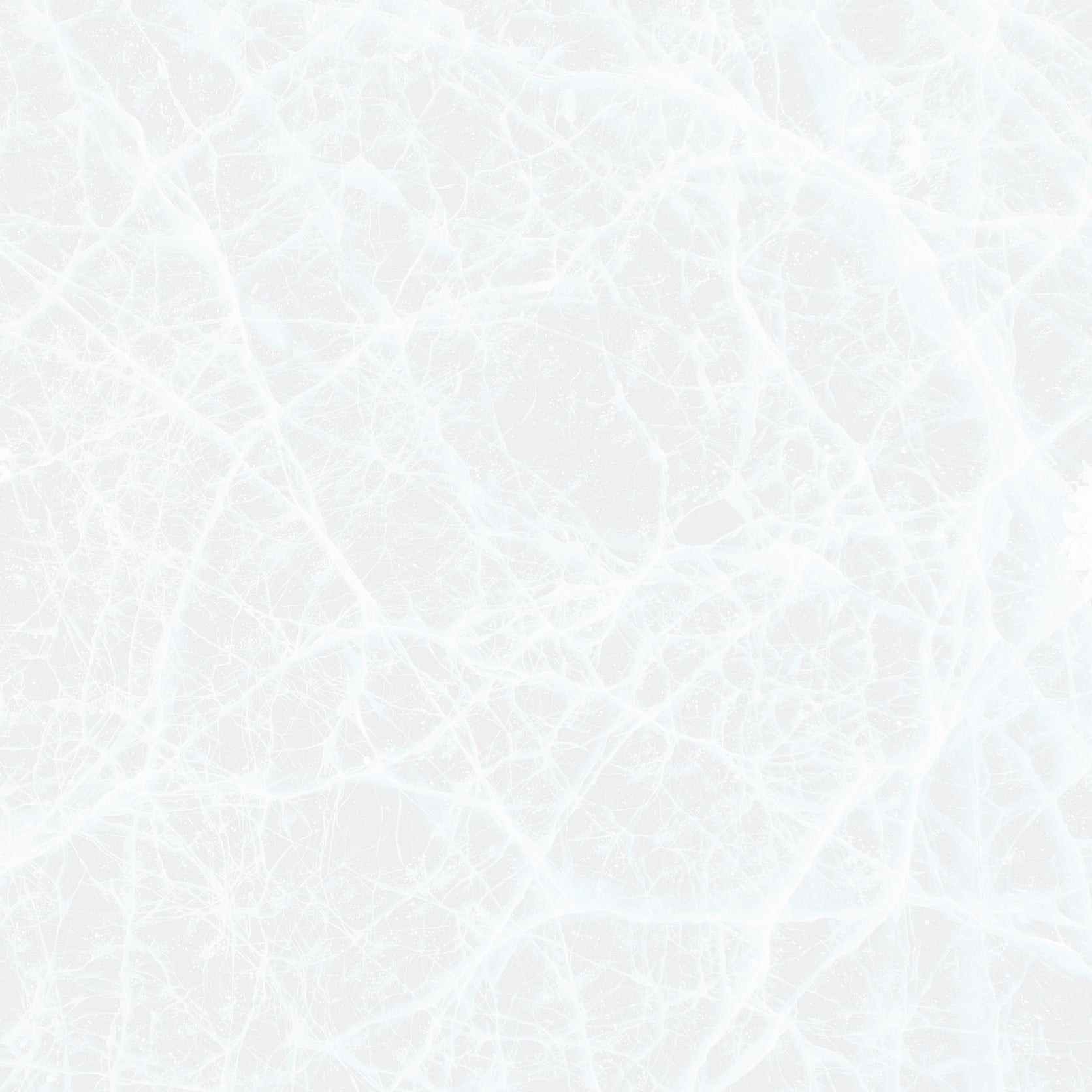 CCM Ice Skate Fits
The CCM 3D Fit System offers Low, Medium and High Profile fit options in their elite price points so players can choose their skate that best suits their game.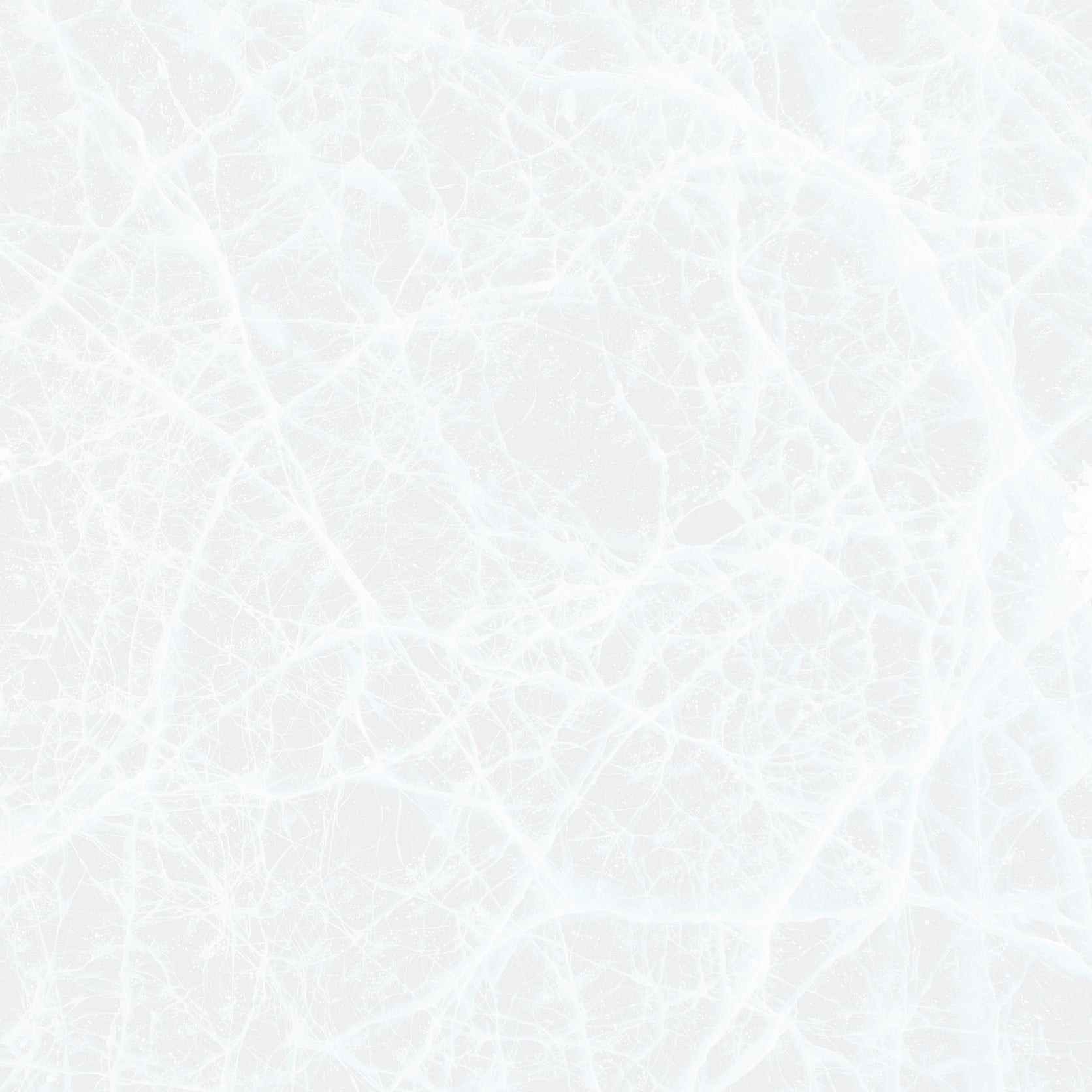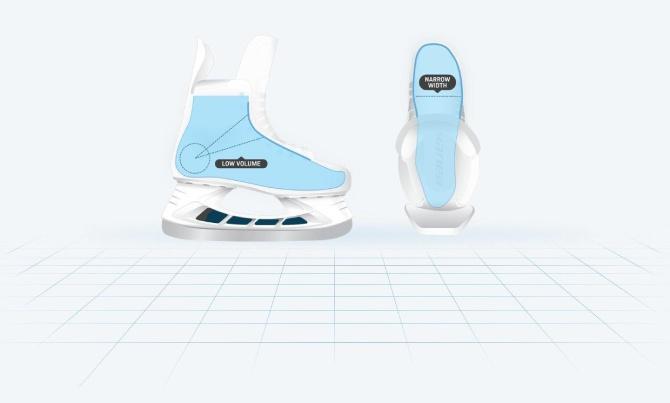 CCM Tapered Fit: Low Profile
Narrow forefoot, a tighter heel and lower overall volume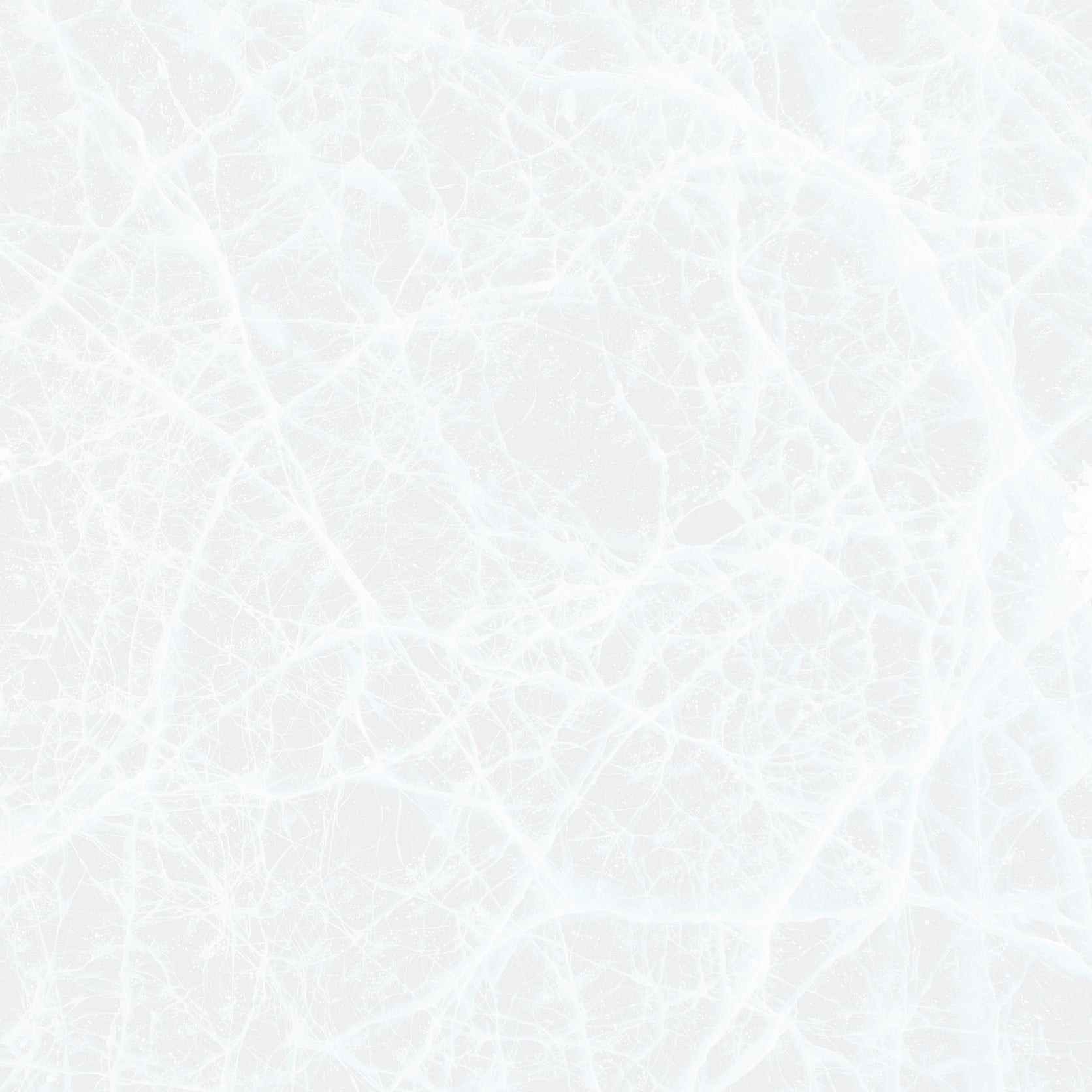 CCM Regular Fit: Medium Profile
Standard forefoot width, a standard heel and a medium overall volume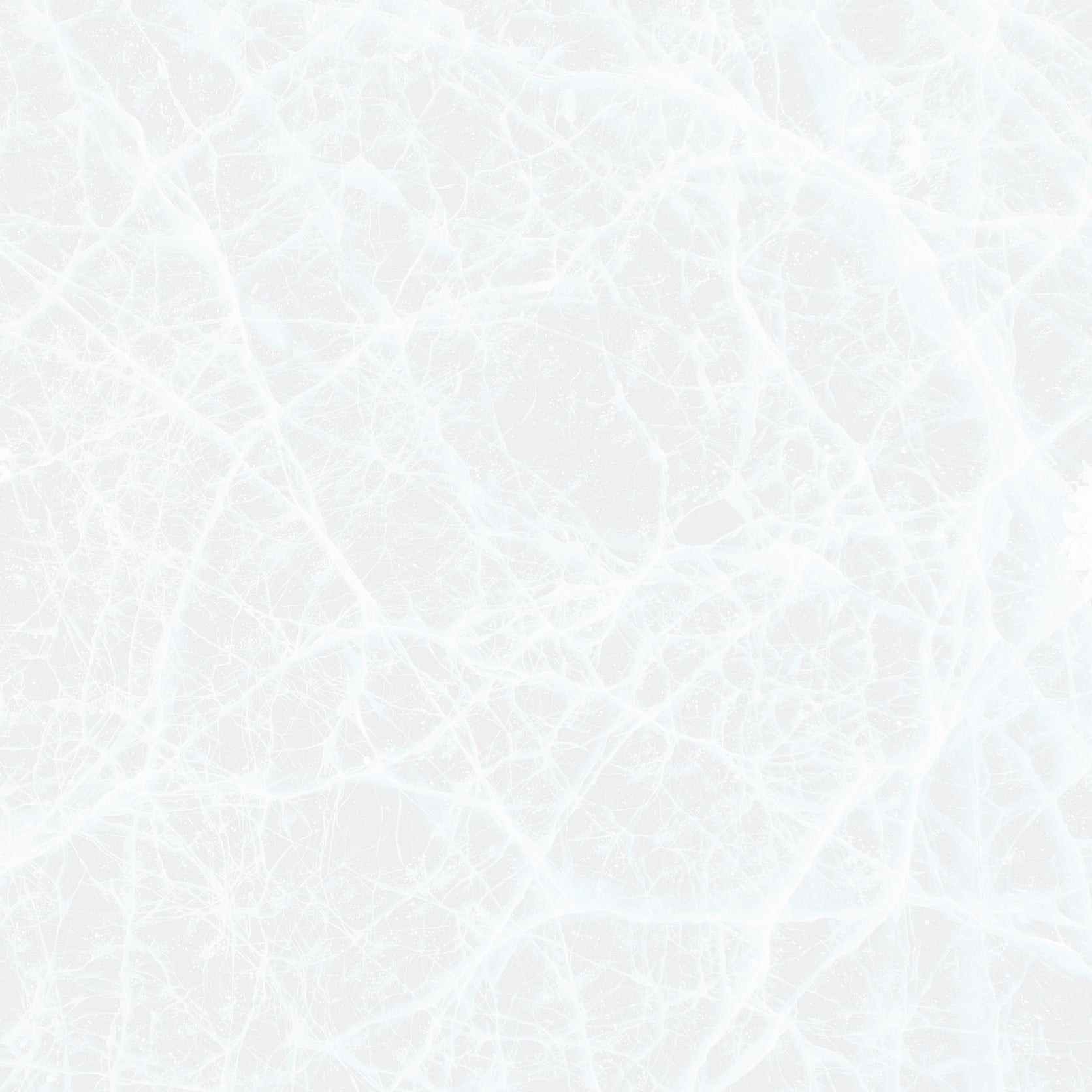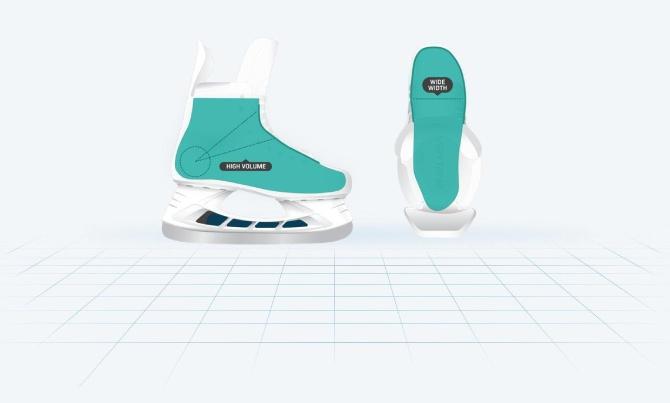 CCM Wide Fit: High Profile
Wide forefoot, a wider heel and a higher overall volume
Bauer Custom Ice Skates
MyBauer custom ice skates are a one-of-a-kind customised skate engineered for your feet. Utilising laser precision with the 3D Skate Lab scanner, it can be tailored to every detail of your feet.

MyBauer creates a 3D model, the measurements are scanned and the skate is built to the exact shape of your foot, ensuring the best fit and performance.

What's more, you can even customise them with your name and number on the tongue and also choose from a selection of liners, runners and eyelets.
Heat Moulding
Having your skates heat moulded or baked helps to break your skates in quicker so they hurt less, and also fit your foot better. The heat fitting process helps to mould the stiff upper part of the boot to the shape of your foot. This helps to ensure an even better snug hockey fit, and aids in shortening the break-in period. We don't recommend baking your skates at home.

Not all skates are suitable for heat moulding, but most mid-level skates up to high-end models are. 
Brand, level and price comparison
You may have your fit in each brand – but then how do you decide which brand and price point to choose?

Hockey skates are available at a range of price points. The more you pay, the more advanced the skate, but the choice depends on your budget and also level of play. As a beginner, you may not need a top of the range skate, and in fact will likely benefit from a softer performance level skate, whereas a competitive player may choose to invest in a top-quality skate.

At Puck Stop we sell ice hockey skates from leading brands Bauer & CCM.
Level of play
Beginner players usually suit an entry level skate while they learn to play (unless the beginner is a heavier build and needs more support – see below). 
For regular players that play at an advanced level, consider the higher level, stiffer skates with new innovative technology to enhance performance.
Ice time
Entry level skates are ideal for the ice one or two times a week. If you skate more than this per week, it would be best to choose an intermediate or advanced skate as they're more durable. 
Weight
The more weight you carry, the stiffer and more supportive your skates should be – whether you're a beginner or not. Heavier players should consider a higher level of skate than entry level for extra support.
Priorities when purchasing ice hockey skates
With so many elements to consider when purchasing a pair of ice hockey skates, it's worth prioritising what's most important.
Here's the priority order:
Sizing
Fit
Budget/level of play
Cosmetics
With that in mind, here's an overview of the different levels of ice hockey skates:
Pricing options for hockey skates
Entry-level beginner ice hockey skates
Entry level ice skates (priced between £50 and £120) are ideal for beginners. They have basic features, and are not too stiff - ensuring movement on the ice isn't impacted. 
Mid-level ice hockey skates
Mid-level ice skates (priced between £120 and £350) provide extra ankle support and are generally more durable than entry-level skates. They come with a few of the higher end features, such as trigger release on the holder. Mid-range skates are ideal for both beginners or more experienced players, who take to the ice fairly regularly.
High-level premium ice hockey skates
High-level premium ice skates (priced between £350 and £870) will be the lightest, stiffest and most durable on the market. They benefit from a thicker, more protective tongue and the most innovative properties. They are suitable for experienced players who are looking for a high-performance skate with top-end features to enhance their play.
Still have questions? Get in touch!
We hope this has helped you on your way to choosing the perfect ice skate fit! If you still need help or guidance, our team of experts is on hand to help you find exactly what you need. Just get in touch.